by Robert Klančnik, Lana K. Gotvan, Stefan Doepner, Vlado G. Repnik


All about Lesotho [AAL] marks the universality of the particular that drips deliciously through Tuesday afternoon where everything is always now; this holistic project connects independent, free-flying monads into newly defined and constructed entireties.

Lesotho kingdom lies in an incestuous geographical position - it is completely surrounded by the Republic of South Africa [enclave] and represents a set inside a set, itself in itself, the ideal geographical variety of Cantor's mathematical paradox of set theory.
The artistic paradox AAL discusses the incestuous realtionship between a set and its elements. In Lesotho some live on one side and some on the other side of the same river that flows for all. [Some live for us, for some we don't exist at all] Mobility is a characteristic of hunters. Reality is questionable. Touching the babblements of archaic stories, new media, primeval times and internet. Collectors are important for providing of vitamines. The rhythm of Lesotho comes from the ex-center of the primordial foundations. Oto has always been attracted to Les [wood]. Trees are scarce. Sonority and fluidity, softness and undulation: we provide oxygen to colour so it can even live. With a monthly wage of 3000 Euros Oto can live for 27.000 years in Lesotho. The archaic code of constant vibrations forms a standstill, that enables the access to the other bank.

Mobile residences lie between analogical Tuesday and digital Lesotho.
The main idea of the AAL project that every Ksos belives in is: humans are beings, that enable the being of other humans - "Umntu ngumntu ngabantu."


Production: GVR babaLAN

Venue: MMC KIBLA, KiBela Gallery, Maribor
Opening: December 1st 2006


...
.






aal.zip (3.1 MB)
-> containing two 300-dpi JPEG press-photos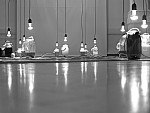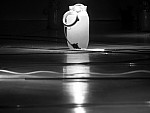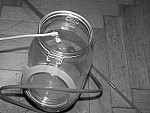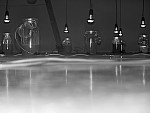 --
TP
--